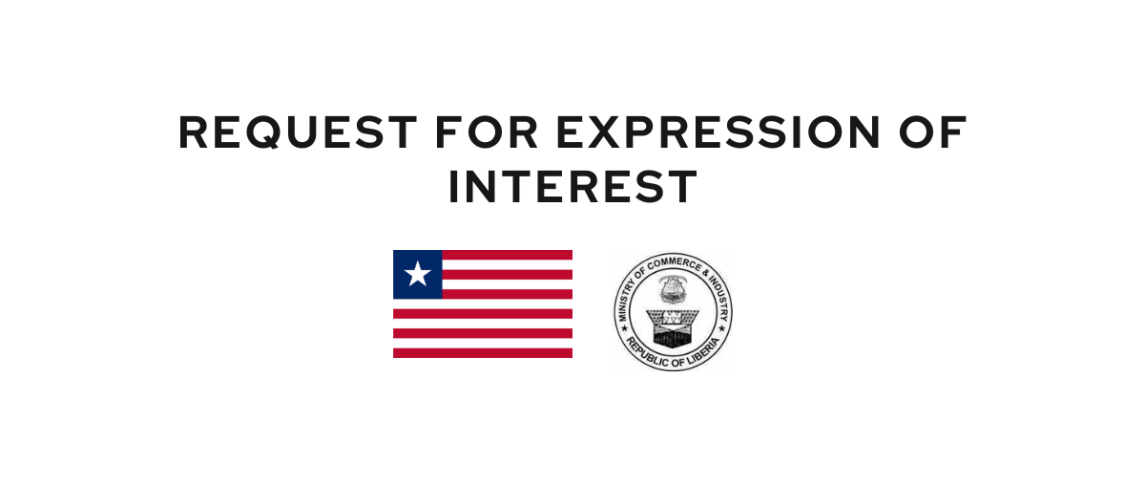 REQUEST FOR EXPRESSION OF INTEREST (REOI) (CONSULTING SERVICES)
Background
The Republic of Liberia through the Ministry of Commerce & Industry has received Financing from the International Development Association (IDA) towards the cost of implementing the Liberia Investment, Trade & Finance Project (LIFT-P) and it intends to apply part of the proceeds of the Financing towards payments under the contract for Consultancy Services to Develop simplified solution for Non-Bank Financial Institutions (NBFI) reporting to the Central Bank of Liberia, as per the Terms of Reference, for the National Electronic Payments Switch, under the Liberia Investment, Finance and Trade Project (LIFT-P) of the Ministry of Commerce and Industry.
The overall objective of the LIFT-P is to improve the investment climate, expand sustainable access to finance, and increase the efficiency of trade in Liberia and help formal MSMEs recover from the impact of the COVID-19. The LIFT-P is an explicit contributor to the FY19-FY24 Country Partnership Framework (CPF).
See document for full content.